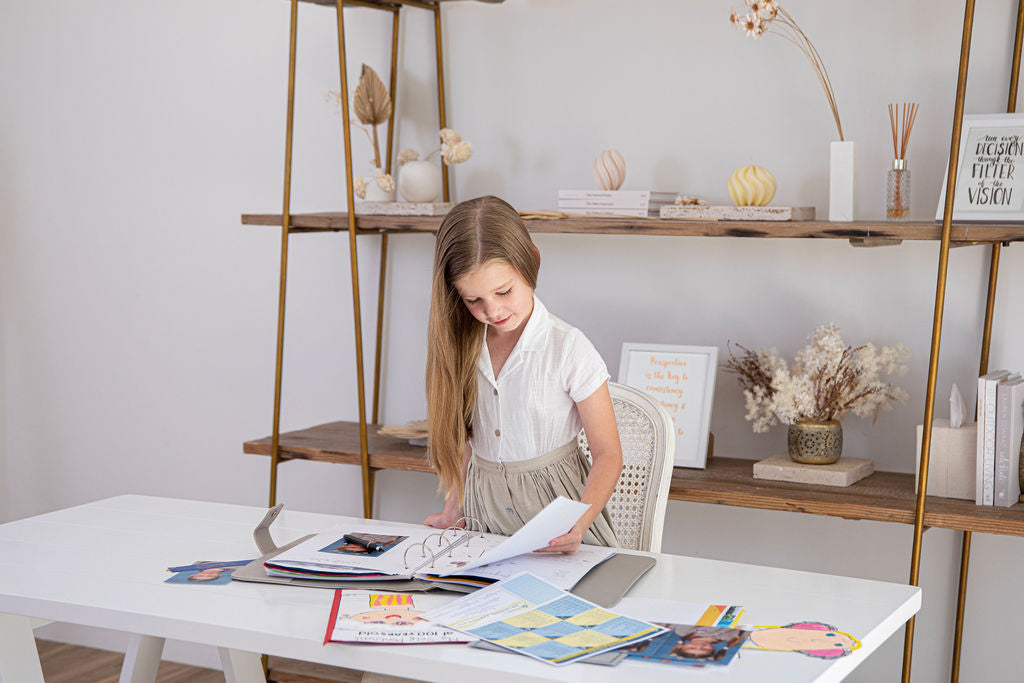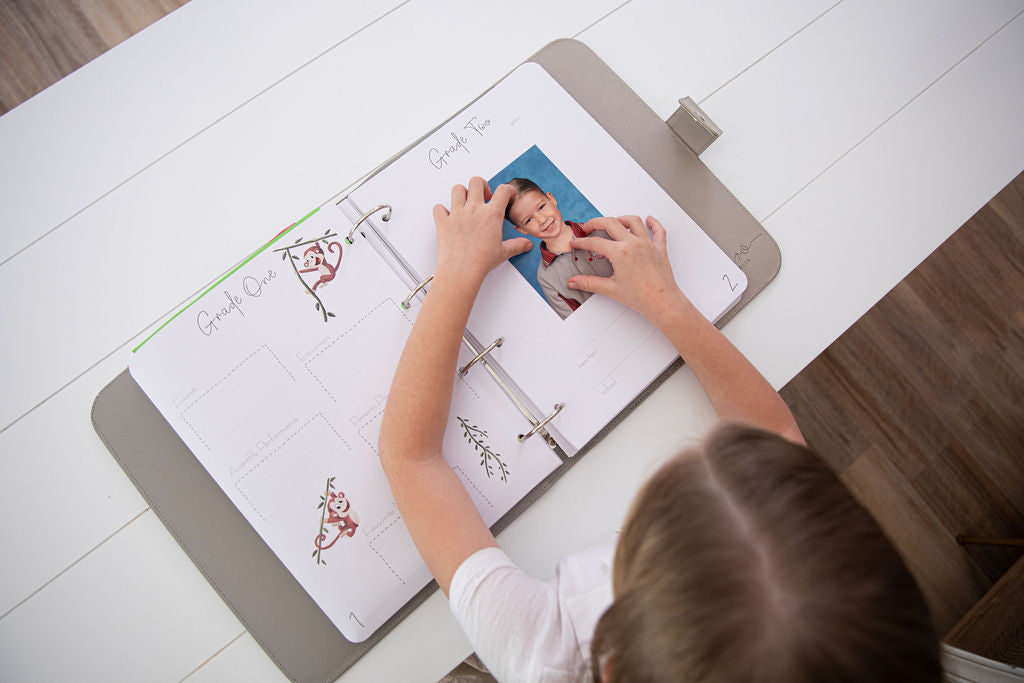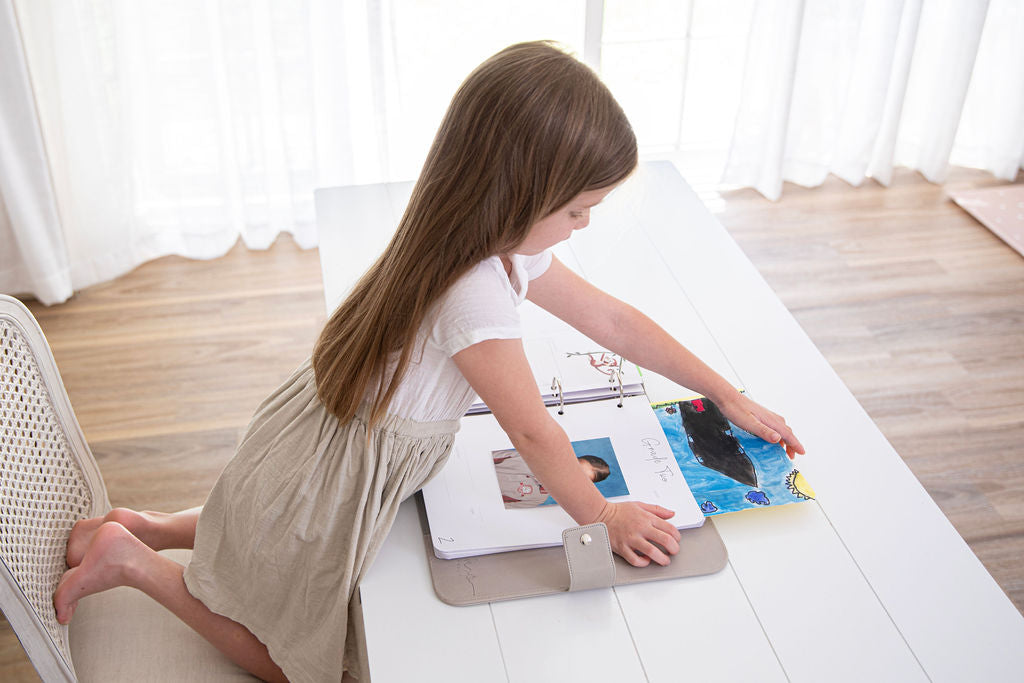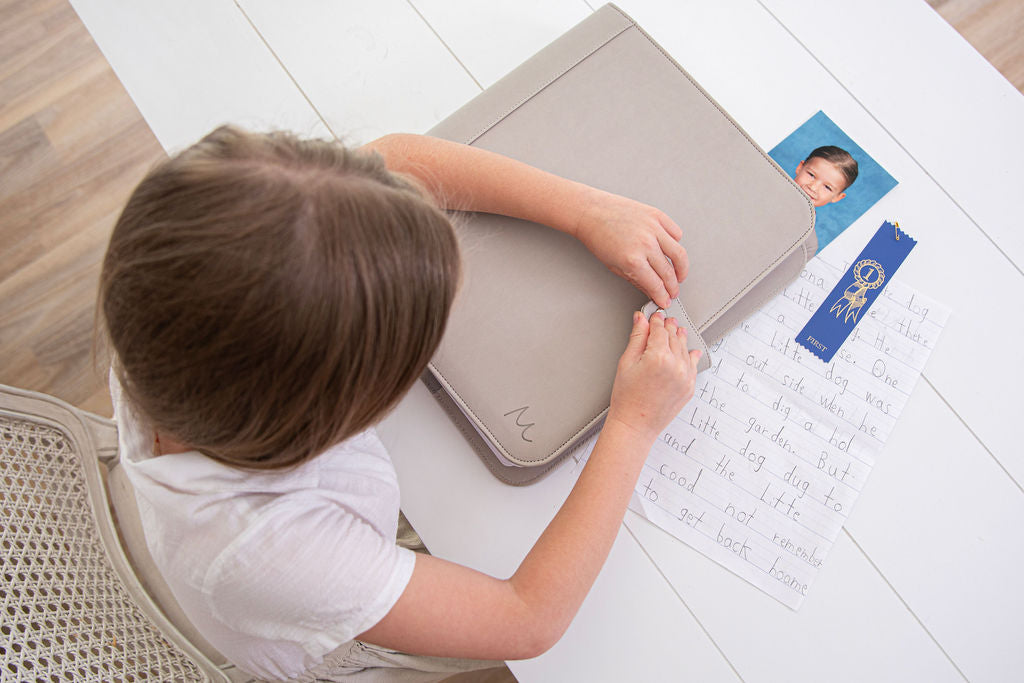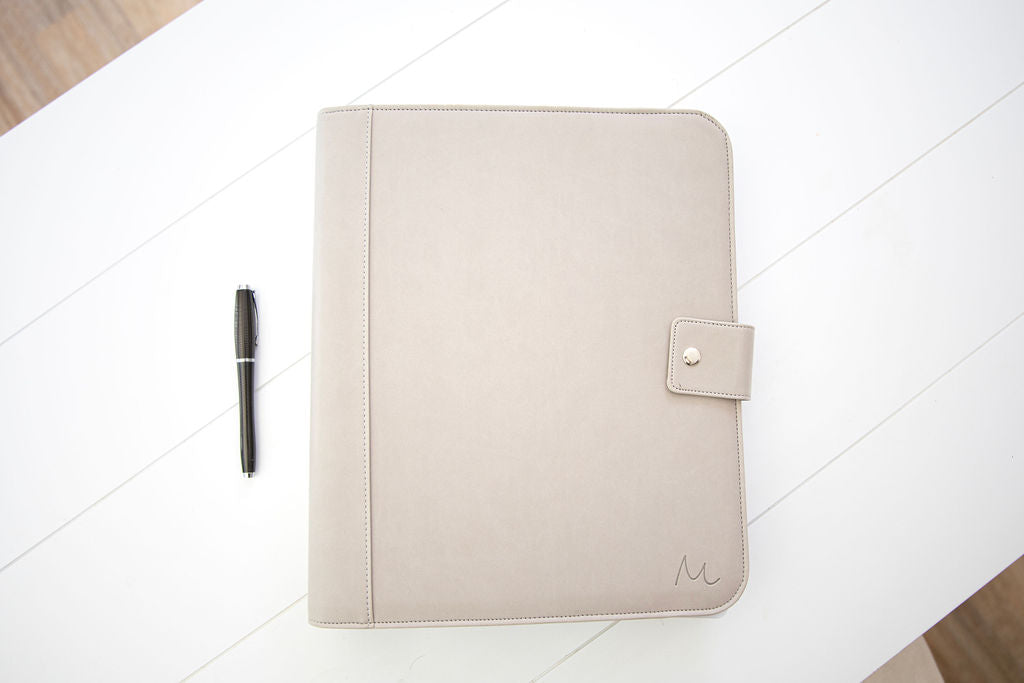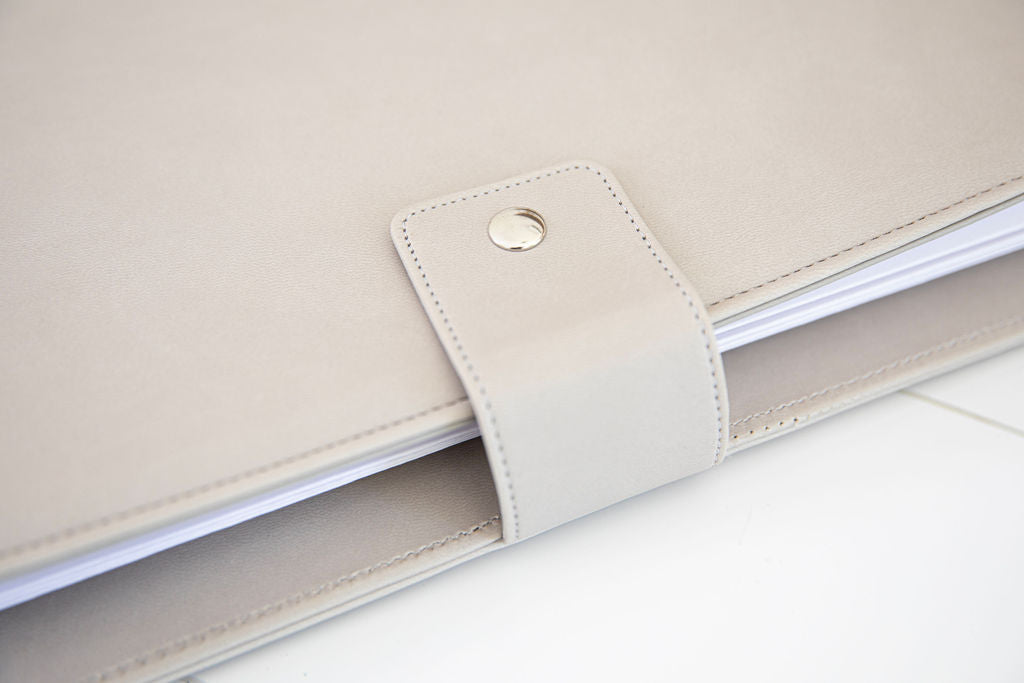 Sibling School Book Pack
$249.97 AUD
Regular price
$269.97 AUD
off
Description
Bundle of Three School Memory Books
Our School Memory Journal has plenty of space to store your favourite academic pieces, school reports, photos and little antidotes about the year without collecting boxes and boxes full of 'special' school work. Simplistic yet spacious for all the important school bits.
The soft leather folder encases fourteen pockets, one for each year, from Pre-Kindergarten through to Grade twelve. The exterior of each year pocket has a home for a portrait image of your child so as to capture their changes from cheeky cheeks through to adolescence. The reverse of each pocket has a space for writing school memories such as milestones, important events, teachers and friends. The pockets themselves enable A4 laminated sheets or paper to fit seamlessly inside. This is to hold important pieces such as class photos, merit awards, reports and work samples. The choices are yours! 
On the front inner cover of our folder there is a pocket to safety store a USB for extra work and memories. Store videos of Assemblies, award nights, concerts and yearly downloads of your child's school year as shown through classroom APPS such as Seesaw. On the back inner cover there is a leather slip for inserting a Year 12 year book or similar.
Store and protect school keepsakes for years with our quality School Memory Book. 
Product Features
⠀ Soft PU leather folder
⠀ 15 pockets (Pre K-12)
⠀ Unique pages designed for children to record
⠀ Sturdy ring binder
⠀ USB pocket
⠀ Leather slip for keepsakes
⠀ Metal button to safely secure book 
⠀ Lightweight
Dimensions
36 x 31 x 7cm
Weight - 1.3kg
FAQ
I am in a different state, will it align with our school years?
Absolutely, 100% YES!
As teachers we are aware each state calls their Early Years slightly different names. Naturally Educators from each state need a term to unite these. The Australian Curriculum recognises these names on a National level as per the below. We chose to align our Memory Book with this. The questions on the reverse of the pockets for Kindergarten and Foundation are the same therefore if you are from the ACT or NSW and would like Kindergarten to be in place of Foundation you can easily switch the order of the pockets.
Kindergarten (also known as Kinder, Kindy, Preschool)
Foundation (also known as Kindy, Transition, Prep, Reception Pre- Primary )
Year/Grades 1-12 
Can I add more pieces to the folder?
The file is the same as a Lever Arch file meaning you can snap open, insert and snap shut extra pieces you don't wish to store in the pockets. An A4 plastic sleeve is the perfect addition.
What size paper can the file store?
The pockets are made to fit A4 sheets allowing for an extra centimetre in order to fit in laminated pieces. Larger pieces can be folded and slipped in.
How much can the Memory Book hold?
A substantial amount! However, to put a number on it is tricky!

As the school years progress the keep sake, art, work pieces and awards naturally decrease so you may find you hold onto a fair bit more in the Early Years and these first few pockets tend to be a touch bulkier. The Memory Book was designed to declutter so we suggest keeping one sample piece from each subject for each year, a few of those adorable artworks, awards and certificates and that's it! We can assure it fits this! It will also house a Year book at the back of the folder and a USB for photos or digital works.
A snapshot of their schooling.
I am not in love, may I refund or exchange?
Yes of course! We want our customers to be happy with their purchase and so we offer 100% money back guarantee on our products. If you are returning for an exchange, shipping costs will incur. To read more, follow the link to our Warranty, Refunds and Returns page.
Shop Now, Pay Later with Afterpay!
Sibling School Book Pack
$249.97 AUD
Regular price
$269.97 AUD
Free Gifts
With every purchase, you will automatically receive bonus downloadable information designed for you by Early Childhood Educators, to get the most out of your School Memory Book.
Warranty
Manufacturers Warranty: Please report any imperfections upon opening. Replacement on damaged items deemed the responsibility of the manufacturer only.
Shipping
Mikro' Australia ships Australia wide. Shipping times are business days only.
Metro VIC - 2 days
Metro NSW, ACT, SA, QLD, TAS, WA, NT - 3-10 days
You will be notified once your item has left Mikro' Australia HQ with a tracking number.