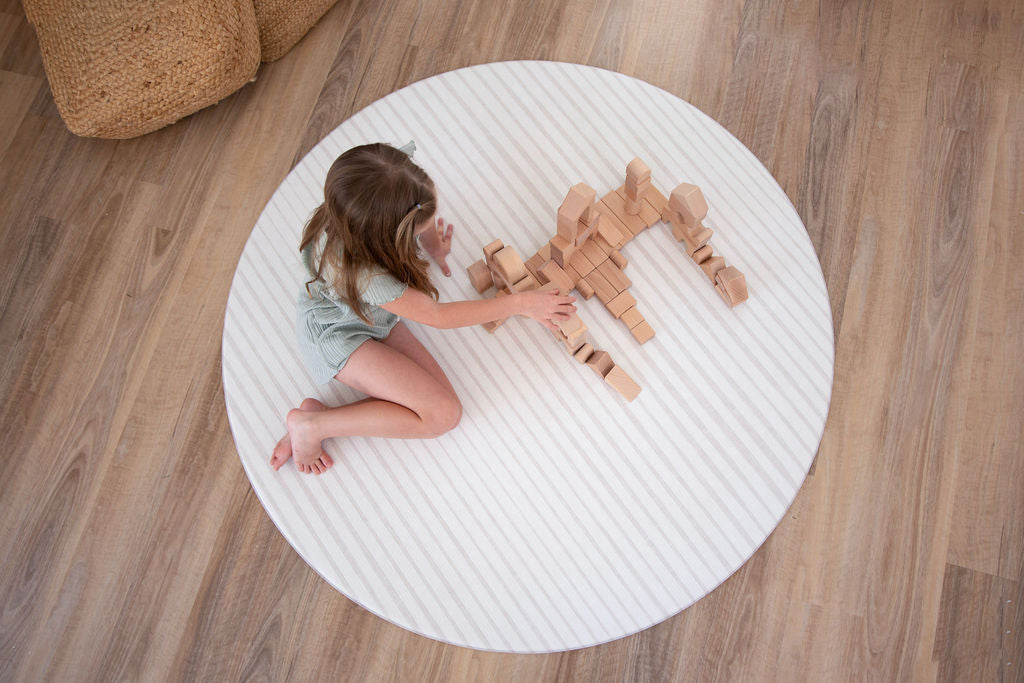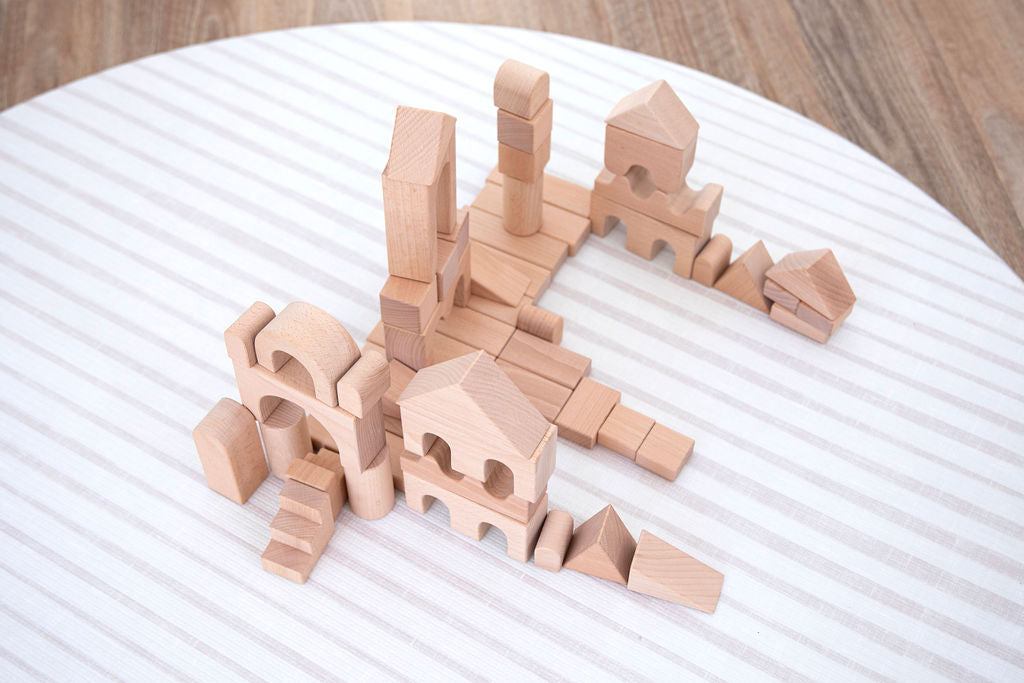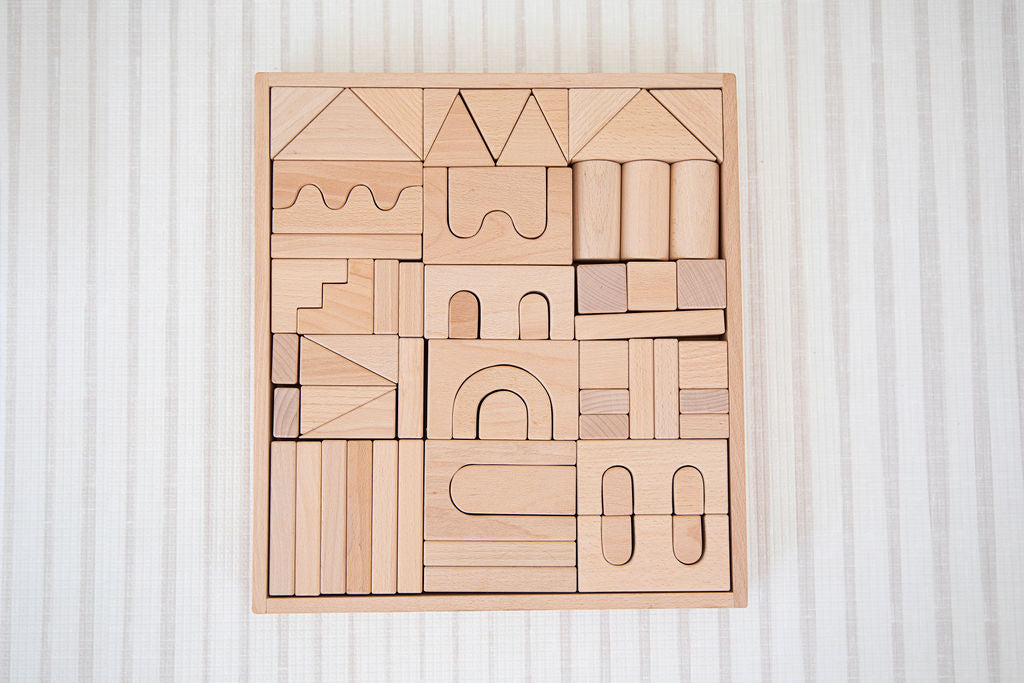 Description
Blocks are an age old children's toy that evoke open ended play.
Spark curiosity and imagination with a set of 64, Natural Beech wood Construction Blocks. Our blocks are not only non-toxic but are also of a high quality, designed to be an heirloom and last the test of time. 
Say no to plastic and invest in this eco- friendly set of children's construction blocks.
Product Features
64 Blocks 
Storage Tray
Non–Toxic, Durable
Solid Natural Beech Wood
Toy Standards Approved 
Hand-eye coordination & Fine Motor Development
Problem Solving
Dimensions
Blocks - 5cm thick
Storage Tray - 43cm by 38.7cm
Play Time Ideas
Create inviting small worlds by introducing animal figures, cars or roads. Use paper and pencils to trace around the blocks, making shape pictures. 
Our Teacher Tips
Stacking objects into towers is a skill that encourages hand-eye coordination and fine motor development. Encourage your little one to stack the blocks by following Educational theorist, Lev Vygotsky's, Zone of Proximal Development, to scaffold your child's learning. You can do this by; "I do" (demonstrate stacking), "we do" (stack blocks together, helping to centre and balance them), then finally, "you do" (child independently stacks).
For older children, discuss 3D shapes using language such as, corners, edges and faces to count the shapes attributes. 
FAQ
What is the best age for my child to start playing with the Construction Blocks?
Blocks are an iconic childhood toy. They spark curiosity, evoke open ended play and are ideal for children to play with from an early age.
From aprroximately 9-12 months your child can be expected to grasp the blocks, and from 18 months aquire the ability to stack and balance two or three wooden blocks. At 2 years and beyond, cooridntion will allow your child to stack multiple blocks and they will begin to use there imagination to explore imaginative play, etting creative-building structures such as forts, buildings, bridges and tunnels.
Shop Now, Pay Later with Afterpay!
Free Gifts
With every purchase, you will automatically receive bonus downloadable play-based information designed for you by Early Childhood Educators to get the most out of your Blocks!
Warranty
Please inspect your item on delivery, as damage must be reported on opening. All warranty claims require you to inspect your blocks on delivery. 
Shipping
Mikro' Australia ships Australia wide. Shipping times are business days only.
Metro VIC - 2 days
Metro NSW, ACT, SA, QLD, TAS, WA, NT - 3-10 days